Events in the Salzkammergut
for the year 2015
cog railway Schafbergbahn 2015
The Schafberg cog railway operates daily again from 25th April 2014
more information about the cog railway
Schafbergbahn
Family afternoon
special price for families on return ticket: Euro 66,00
At the Hotel Schafbergspitze all kids up to 14 years get children spaghetti,
schnitzel or grilled sausage for Euro 5,80 per child

date: every Friday from May till October 2015
depart: 14:00
price: Euro 66,00 per family (2 adults and max. 3 own children up to 14 years)


---

Senior Citizens-Monday
every Monday afternoon from May to October 2015 all Senior Citizens
(from 60 years) use the Schafberg cog railway with a discounted rate.
Whether leisurely stroll, coffee and cake in the Hotel Schafbergspitze
or simply to enjoy the view

date: every Friday from May till October 2015
depart: 14:00
price: € 31,00


---

Steam train rides
with nostalgie trains from the years 1893 and 1894

date: every Sunday from 5th July to 30th August 2015
ride up: 9:25
return ride: 13:15 from Schafberg peak
price: Euro 43,00/adult Euro 26,50/child
return
---
mountain church service on Schafberg mountain


date: 16th August 2015
start: 11:00



---

moonlight ride to the top of Schafberg mountain
the sunset and the full moon rise are two natural spectacles,
which re particularly impressive at Schafberg's summit.

date: 31st July / 29th August / 28th September 2015
departe: 18:00 return 21:30
price: Euro 34,00/adult Euro 17,00/child

reservation required by phone +43 (0)6138 2232-0 or
berg.schiff@schafbergbahn.at
Lake Wolfgang cruise 2015
the boats on lake Wolfgang cruise again from 21st March to 19th April 2015
with special easter time table and from 25th April 2015 onwards till October
more inforamtion about
WolfgangseeSchifffahrt

Magic Dinner


be enchanted

on board

of

the

"

MS

Salzburg"!


enjoy a

romantic

sunset, a

delicious 5

-

course meal

and

a

magic show



date: 27th June, 11th and 25th July, 8th and 22nd August and 5th September 2015
departure: 19:30 boat station Schafbergbahn (till 22:30)
price: Euro 84,90/adult Euro 59,90/child
incl. 5-course menue, magic show and 3 hours boat ride

reservation required by phone +43 (0)6138 2232-0 or
berg.schiff@schafbergbahn.at


---
Pirate cruise for children

date: 17th July, 7th and 21st August 2015
departure: 15:00 at boat station Schafbergbahn (till 17:00)
price: Euro 13,00/child (4-14) Euro 16,50/adult

reservation required by phone +43 (0)6138 2232-0 or
berg.schiff@schafbergbahn.at

---

flower festival
Narzissenfest 24th - 31st May 2015

in spring the wild daffodils decorate the flowers meadows of the Salzkammergut area.
Events in the Salzkammergut Region, Austria
These flowers transform the idyllic mountain and lake scenery between the Dachstein
and Loser in a fragrant sea of ​​flowers.

In 2015 the largest flower festival in Austria will be more
attractive for visitors with the new city parade in Bad Aussee. Spectators will have the opportunity on Sunday from 8.00am onwards
to admire the huge flower figures ín the city center.
Surrounded by folk music, customs and handy crafts.

boat parade starts at 14:30 on Grundlsee



more information about the Narzissenfest
scalaria air challenge
16th - 19th July 2015

The scalaria air challenge is a lifestyle event which has established to a fixed point in the events calender on Lake Wolfgang over the last few years.
In the year 2015 this event takes place for the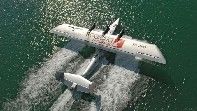 10th time and it will bring many new surprises.

You and your friends should take part of this production - according the slogan
"surprise, delight, amaze!"


more information about the Scalaria air challenge

Salzkammergut trophy
10th - 12th July 2015

for the 17th time the Salzkammergut Trophy takes place. On Saturday 11th July 2015
4000 participants from around 37 countries start on one of the biggest mountain bike events in Austria.
Our company organizes accommodation and transfers from/to airports

more information about the Salzkammergut Trophy 2015
26th Zwölferhorn-Mountainbike-race
23rd August 2015

On the 23rd August 2015 the Zwölferhorn Mountainbike race takes place
for the 26th time. Organized by the USC Abersee.

The selective route leads over


gravel tracks, single trails on the
Zwölferhorn and back down back to
Abersee and over 21.13 miles and
3841 ft alitude difference




more information on the Zwölferhorn Mountainbike race

Wolfgangsee Challenge
23rd - 24th May 2015



the 12th

Wolfgangsee Challenge

, Austria's

toughest

cross triathlon, takes place on the


23rd

and

24

th

May 2015 in Strobl am Wolfgangsee





the participants

have to fight again

with

tough challenges:





0.93 miles swimming

,

27.96

miles

cycling

(

total of 4921.26 ft

altitude

)

and

9.32

miles

cross

run (984.25 ft altitude)




more information about the Wolfgangsee Challenge


Wolfgangsee Traktoria
25th - 26th September 2015

Visit
Austria's
most spectacular
classic tractor
meeting
and

experience a unique weekend in


St. Wolfgang ...





on beautiful

,

warm autumn

days

classic tractors

meet

from all over

Austria

and Bavaria in St.

Wolfgang

.



various interesting competitions and events

around

tractors

-


not only for the

participants also for the spectators will be offered an interesting program

.

more information about the Traktoria



44th int. race "Round Lake Wolfgang"
and 4th Salzkammergut Marathon
17th - 18th October 2015

2015 is the Salzkammergut Marathon again a special challenge in the program. After starting in the imperial town of Bad Ischl and a more than 9.32 miles long run followed by the original round of the 16.77-miles classic around the lake - with the Falkenstein mountain (820ft altitude). The participants agreed in 2014: a marvelous landscaping marathon.

The classic is of course the 16.77-miles track - up to 2000 participants. 43 years ago (26th Oct 1972) it was held for the first time. But the 6.21-miles shore track (1200 participants in 2014) and the 3.23-miles panorama track are becoming increasingly popular. Not to forget the junior competitions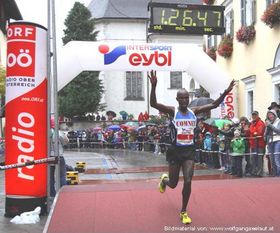 date: 17th - 18th October 2015 where: St. Wolfgang, Gschwendt, Strobl
start: 10.30am
tracks: 16.77, 6.21 and 3,23 miles ranking: total 59 rankings
contact: Kurdirektion St. Wolfgang
phone +43 6138 8003

more information about the race