Wellness and Spa in the Salzkammergut
Spend a Relaxable and Recreative Holiday in Austria
The Salzkammergut is famous for its health and beauty spas if you enjoy a massage followed by a sauna, or a hot soak in reviving salt bath then all your needs are catered for.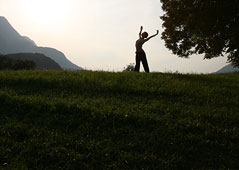 Relaxation in the Salzkammergut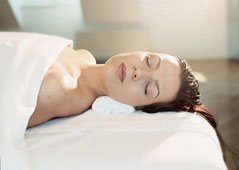 Wellness and Spa Treatments
Wellness Salzkammergut
In Winter, after a hard days skiing or snowboarding, nothing is better than relaxing in a sauna or having your tired muscles gently massaged. In the summer the same applies after a days walking or cycling. Thermal baths in Bad Ischl, Bad Aussee and Bad Mitterndorf will gently ease those aches and pains. In St. Wolfgang is the four star hotel "White horse Inn". The hotel has indoor and outdoor swimming pools, a gym, a sauna and a massage parlour. It also has a beauty salon where experienced staff can advise on a range of beauty products suited to you.
For further information on theses and other health and beauty services available in the area please contact Pro Travel in St. Wolfgang where our team will advise you on all your holiday requirements