Holiday Area Attersee
Source of Life in the Region of the Salzkammergut
Attersee is the largest of the lakes in the austrian lakes district. Lovers of watersports will find plenty to keep them occupied.
The main towns on the lake are linked by a regular ferry service and is one of the best ways to take in the wonderful views.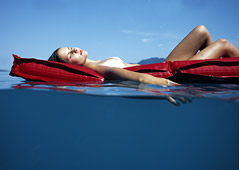 Bathing holildays at the Attersee

Holidays at the Attersee
Leisure activity in the holiday region Attersee
Museum in Attersee area
Farm museum Schörfling am Attersee
Historical Kerstock house in Gampern
Family house in Steinbach am Attersee
K.u.K house museum – with a feel for the time of the Habsburgs
Museum of a family moved to the area because of religious belief
Steinbach flour mill
The old flour mill in Steinbach was 200 yrs old in 1994. It is a perfect example of a working mill.
Attergaubahn
A tour of the historic Attersee railway is a must for tourists. Trips through the wonderful landscape, run at regular interviews or more as supply demands,
Gustav Klimt in Attersee
The holiday region of Attersee was the favourite holiday destination of the artist Gustav Klimt. Gustav Klimt (1862-1918) used the views around the lake as inspiration for many of his portraits.
Gustav Mahler
The village of Steinbach, on the banks of lake Attersee, was the holiday resort of Gustav Mahler. Based in vienna, the composer of nine symphonies used the tranquility of the area to produce some of his finest works.